Leave the Past Behind You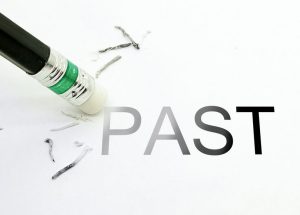 A criminal record can cast a pall on your life, even years after the conviction. If you have paid your fines and served your time, you're ready to move on. Luckily, expungement makes that possible. Your criminal record doesn't have to follow you like a dark shadow for the rest of your life. You have the option of getting your record cleared, almost as if nothing ever happened. If you have not picked up any additional charges, and sufficient time has passed since your conviction, you may be eligible for expungement. Grady County expungement lawyers at Wirth Law Office – Chickasha can determine if you qualify and guide you toward a fresh start.
Why Do I Need Expungement?
You may assume that your record won't affect you once you've served your sentence or finished probation. If you've reached a deferred prosecution agreement that led to probation and allowed you to avoid prosecution, you might be surprised to learn your case has not been expunged from court records.
Whether it's a misdemeanor or a felony, a criminal record can make it hard to find a job, pass background checks, or gain the trust of people familiar with your record. That's where expungement comes in. The Grady County expungement attorneys at Wirth Law Office are familiar with the process of expunging a record. We can review your record and recommend the best course of action.
How Does Expungement Work?
When you have met all conditions of probation and your case has been dismissed, your court records may qualify to be sealed. If you're seeking expungement, Oklahoma law allows you to petition for removal of court records when a certain amount of time lapses after your conviction. Grady Country expungement lawyers at Wirth Law Office understand the process and can walk you through it. While it's most common to have your court record expunged, you may also be able to expunge your arrest record.
Oklahoma provides two levels of expungement. You may think your records have been expunged, but if it's not a Section 18 expungement, researchers could still find traces of your court case in online court records.
991c expungement
In this type of expungement, the court clerk removes your name from docket sheets, expunges the public case file, and keeps the case index confidential. In the case of felonies, your name will be redacted from these documents. All that is left after this type of expungement is a not guilty plea and a dismissal of the charge(s).
Section 18
This type of expungement does more than 991c. It seals your records of both conviction and arrest. It looks as if it never happened, which is exactly what you want once you have paid your debt to society. You want to be able to move on with your life with a clean slate and have a fresh start.
Free Consultation with Grady County Expungement Attorney
There's no need to be haunted by your past conviction. If you don't want to be judged or excluded because of your record, you can work with us to get it expunged. The Grady County expungement lawyers at Wirth Law Office – Chickasha can assist you in moving forward without the burden of your past. For a free consultation, call us at (405) 272-4100 or fill out the form at the top of this page.