Can You Modify Your Child Support?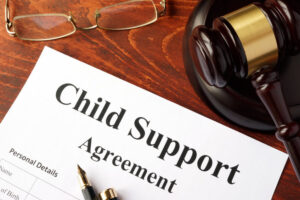 While people want their children to have the world, those who try to realize this goal inevitably find it unrealistic. Parents have to provide for themselves and their children. With limited money, many people struggle to live above the poverty line. People who pay or receive payments for child support should consider the importance of modifying their child support payments to better fit their current lifestyle.
Mothers and fathers who have a hard time feeding, clothing, and housing their kids may be capable of raising the amount of child support that is due from their former significant other. Parents who feel they can no longer maintain the lifestyle their children once had may also be available to modify the amount of child support as well. During these unprecedented times, people need help managing their money, and a Chickasha County child support attorney could possibly help that become reality.
Child support lawyers understand that a three-year-old child support order that worked well long ago might not be sufficient nowadays. The cost of living continues to rise, and children grow older and have new expenses. Parents who feel compromised financially should seek the help of an attorney for child support modifications in Chickasha County to examine their best options.
Benefits of Modifying Child Support
A modification of monthly child support can hamper a child's development. One must stay within reason when discussing the child support needed to properly raise a child. Oklahoma child support laws are liable to change occasionally, yet this does not grant parents the go-ahead to ask for a child support modification. There are child support guidelines that parents should follow, as they highlight when a case warrants a parent's notification of a significant change in income.
The primary criterion for obtaining a modification is a "material change in circumstances." That usually means an increase or decrease in the earnings of the parent in question.
Say your former significant other gets a new high-paying job. Hypothetically speaking, they should be able to contribute more to help support their children financially. In a perfect world, the co-parent of your child happily contributes more, but the reality of the situation is that your former significant other may not help out more even though they are capable of doing so. Another instance where modification is generally requested is when a parent loses their job and is no longer able to afford the lifestyle their former significant other and children have grown accustomed to.
Understanding Child Support in Chickasha Oklahoma
Oklahoma has statutes that are set in place to calculate how much income each parent generates. Depending on variables such as custodial nights per year and monthly daycare expenses, either the recipient or the petitioner could end up paying child support. A material change in circumstances is normally a prerequisite to obtaining a modification.
Material changes in circumstances can constitute several changes, yet many people use it for an increase or decrease in child support payments. If an obligee, a person obligated to pay child support, or an obligor, a person who receives child support, has a substantial boost in income, or a decline in income, a court may review both parties' current situations to see if a modification is necessary. Both the obligee and obligor are eligible to request a modification.
Importance of a Child Support Attorney
Oklahoma does not have to supply parents who intend on representing themselves in a modification hearing with an attorney. While this may seem unfair, There is no getting around the Oklahoma court system. Instead of presenting a modification to a court without the legal advice and counsel of a child support lawyer in Chickasha County, use a legal professional to help plead your case.
There are many instances where parents fail to acquire a modification of child support due to a poorly presented case, howbeit, attorneys focus much of their effort on creating a well-structured, presentable case for court.  A full-time parent may find the help of a family law lawyer greatly needed, as they can dedicate their time to building a strong case while parents resume their normal duties.
A child support attorney may be capable of inspecting and explaining how to best approach a modification of child support. Child support modifications may end up rejected if deemed too excessive or unreasonable. Seek the advice of an attorney that uses their resources to recommend a more acceptable child support sum.
Some people try to use online calculators to come up with a good amount for their child support however they may not give an accurate number. If one detail is left unaccounted for, the court could reject the modification. Child custody attorneys try to represent what's in the best interest of their clients by diligently reviewing the petition for modification.
Free Consultations for Child Support Modifications
Some parents work grueling shifts to make sure their children can have whatever they want. Times are sometimes hard, however, parents still have to exhaust their resources to give their children the best possible life they can have. If you feel like you need an adjustment in your child support plan contact a child support lawyer right away to see what your options are.
If you feel you or your spouse need an attorney for child support modifications in Chickasha County, contact Wirth Law Office – Chickasha now to receive a free consultation. Our phone number is (405) 272-4100. You may also find several links to our website on this webpage.